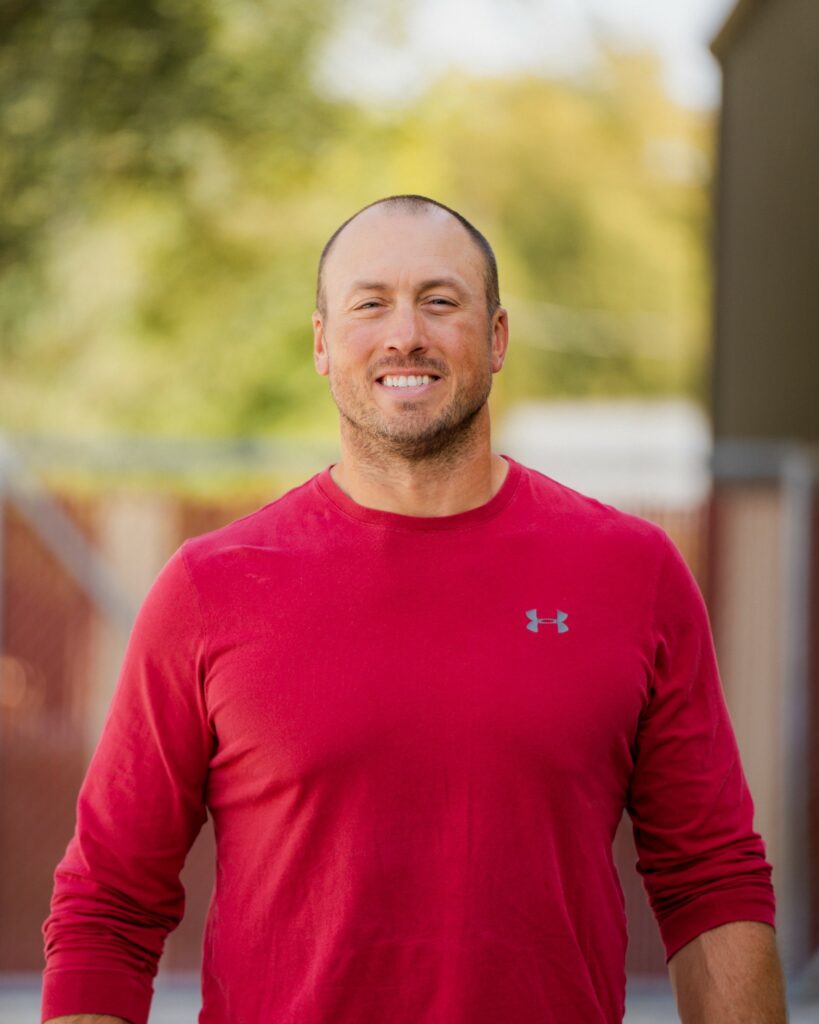 Brad Durham
CFL1, CFL2, CF Kids
WHAT DID YOU DO BEFORE CROSSFIT?
I had really given up on fitness after football was over. I couldn't find anything that kept me challenged and engaged. I tried the triathlon idea – not for me – and distance running was like fingernails on a chalk board. I was at a dead end in my fitness path. I decided to start doing what I was putting my athletes through at BFIT. I got some guys that were my age together and we started doing a slower version…way slower version…but we did it anyway and it was fun and we built a community. Slowly I introduced that community to CrossFit.
WHEN & HOW WERE YOU INTRODUCED TO CROSSFIT?
At my L1. I signed up for the training never having completed a CrossFit style workout. When the instructors said we where doing Fran. I thought 21-15-9…this is gonna be easy…I almost puked.
WHY DID YOU STICK WITH CROSSFIT?
I wanted to get those dang pull-ups/ C2B/ and muscle-ups. I have never been able to move my body weight very well and this has given me the strength to do the things I have always wanted.
WHY DID YOU DECIDE TO BECOME A COACH?
I've always wanted to have a place to share my faith with people and help people. I look at our CrossFit Box as that place. The friendships and fun times we have had at BFIT have been a life changing experience!
FAVORITE CROSSFIT MOVEMENT?
The fall down – what you do when you complete the WOD!