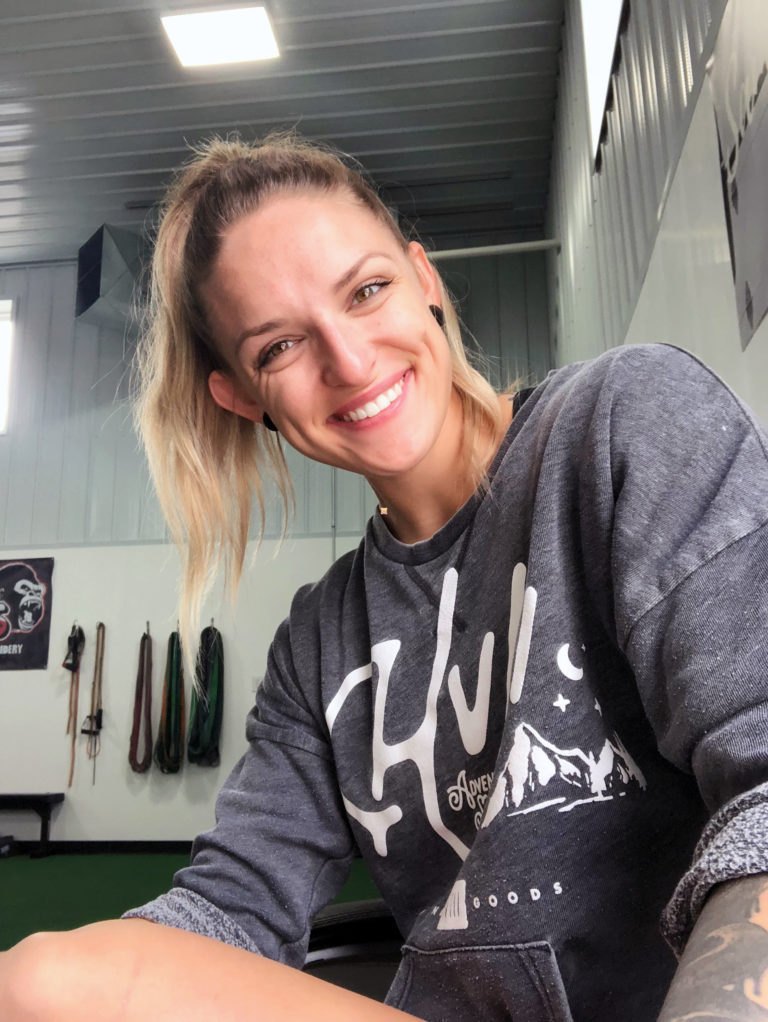 Sam Marek
CF1, NASMCPT, Percision Nutrition Pn1
WHAT DID YOU DO BEFORE CROSSFIT?
I have always loved being physically challenged and trying new things. Growing up I played every sport I could get into. After I was done with my competitive career, I was looking for something to fill the void. Some of my friends and I started doing mud runs and 5K's. Those were great, but I wanted something more competitive. When I first heard about CrossFit, I was all in. 
WHEN & HOW WERE YOU INTRODUCED TO CROSSFIT?
In late 2012, I was introduced to CrossFit because I accidentally met Camille Leblanc-Bazinet in a GNC while living in California. She had just finished a meet and greet for some supplement company. I remember leaving the mall and Googling her immediately. Shortly after that, I moved back to my hometown in Indiana. I still wanted to try CrossFit, but there weren't any CrossFit Boxes near me. I started doing higher intensity workouts on my own at home. In earlier 2014, I started doing the main site workouts at the Globo Gym I worked at. There were no real pull up bars or bumper plates. One of my co-workers told me about a place called Novus Strength Training across town that offered CrossFit. I fell in love with CrossFit at Novus. I also fell in love with one of the owners, who is now my husband!
WHY DID YOU STICK WITH CROSSFIT?
I loved the challenge of it. I always prided myself on my strict pull-up capacity, but I couldn't do a muscle up to save my life. Even now, 5 years later, there's still plenty of movements or skills I haven't mastered. I love that you never really master CrossFit. As soon as you get comfortable, there's a new challenge!
WHY DID YOU DECIDE TO BECOME A COACH?
I became a Personal Trainer because it combined two things I was incredibly passionate about: health & fitness and helping others. After years of Personal Training, I started see a trend: 90% of my clients were doing amazing getting their exercise in, but still struggling heavily with their nutrition. I became a Certified Nutrition Coach to better serve my clients and community. It's such a rewarding career. I get to wake up every day and do what I love!
FAVORITE CROSSFIT MOVEMENT?
Anything with a barbell!