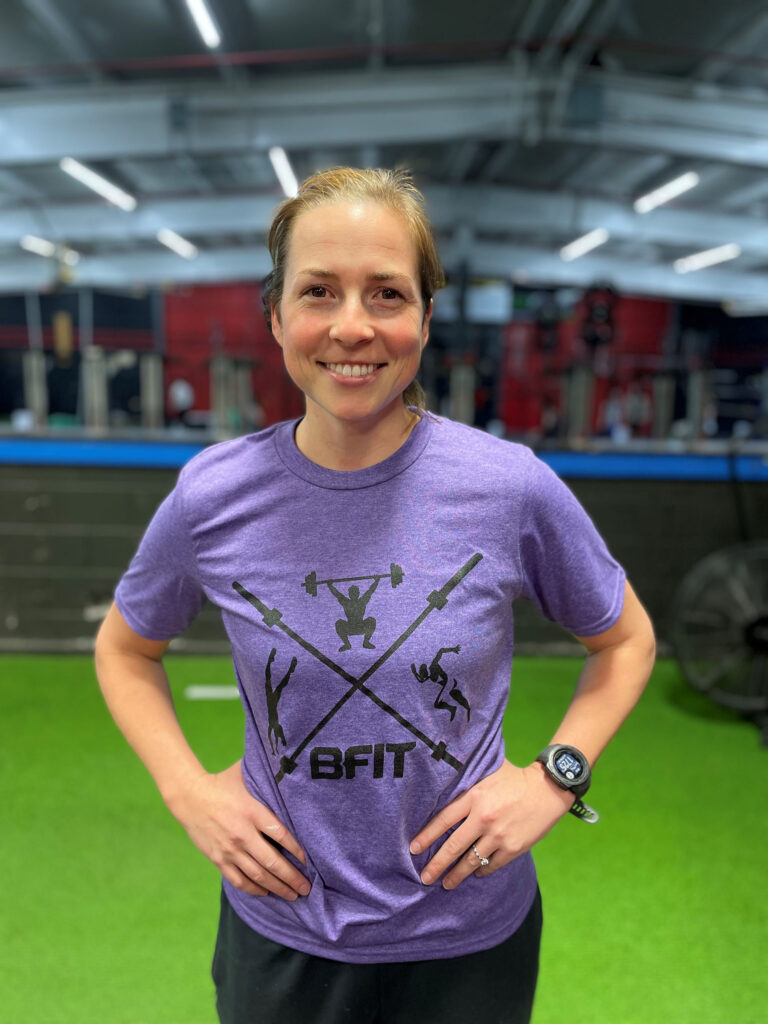 WHAT DID YOU DO BEFORE CROSSFIT?
I have always been active, whether it was playing soccer, competing on a gymnastics team or racing my horses across the Midwest in rodeos.  I started my pre-CrossFit workout journey while I was deployed with the Air Guard to Afghanistan in 2014. Working out was not only a great way to have fun with my battle buddies but also a great outlet! Since then, I specialized my efforts in a combination of plyometric body weight workouts and lifting.
WHEN & HOW WERE YOU INTRODUCED TO CROSSFIT?
Several years ago, my boyfriend invited me to join him for a Holiday Marathon Metcon. Not one to be out done or back down from a challenge, I accepted! The rest is history.
WHY DID YOU STICK WITH CROSSFIT?
I love the intensity all of the athletes bring to gym everyday! The family friendly atmosphere combined with the motivation of my peers and coaches really helps me find that extra "umph" I still have left in the tank to get the most out of my workout.
WHY DID YOU DECIDE TO BECOME A COACH?
It's rewarding to help others achieve their goals. By tailoring a program to meet an athlete's specific needs they're able to overcome adversity and gain confidence, this translates into all aspects of life. It's in this way, I feel like I can truly make an impactful difference in people lives.
FAVORITE CROSSFIT MOVEMENT?
Anything gymnastics! Although, I have a love hate relationship with bar work. My hands hate it, but when you get a rhythm there isn't a better feeling!