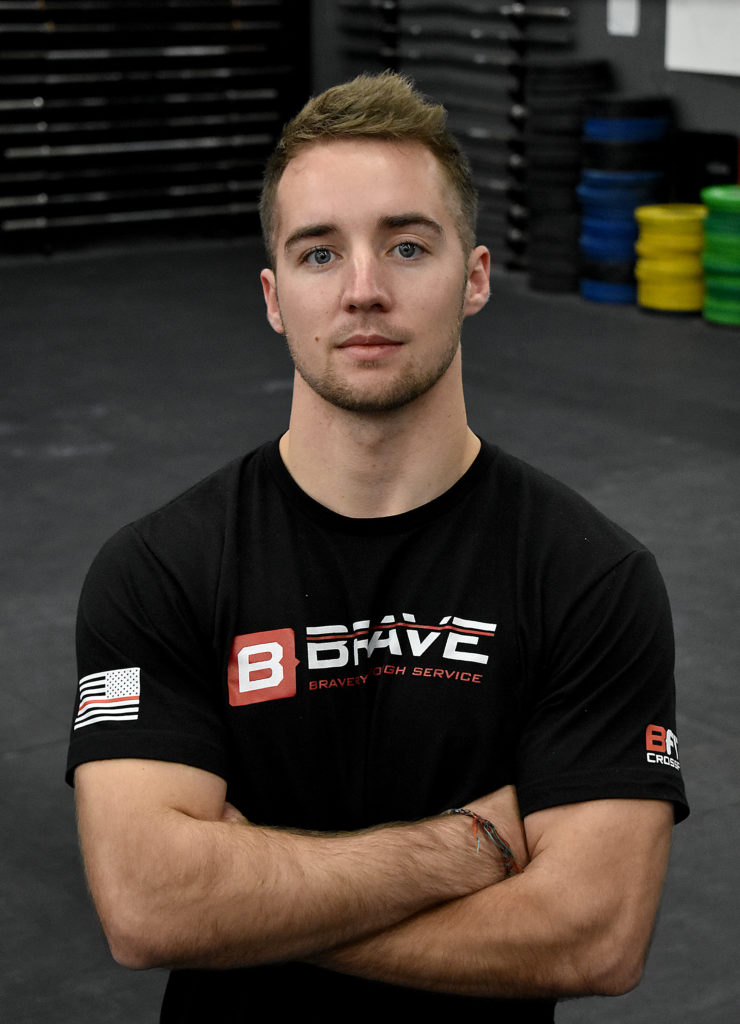 Jordan Hendricks
NASMCPT, EXOS Performance Specialists & Certification 
WHAT DID YOU DO BEFORE CROSSFIT?
I was a part of multiple sports in high school including football, track and field, and wrestling. After high school, I continued my football career at Missouri Valley College and began my journey to becoming a personal trainer as well as a strength and conditioning coach. The weight room has always been a major part of my life but before CrossFit I believed in a power bodybuilding style of training.
WHEN & HOW WERE YOU INTRODUCED TO CROSSFIT?
I have always been aware of CrossFit but I first was introduced to it when I joined the B-FIT coaching staff. At first, I was nervous about the new training style but once I gave it a shot I knew immediately that it was for me.
WHY DID YOU STICK WITH CROSSFIT?
I stuck with CrossFit because I fell in love with the high intensity training style as well as the atmosphere that comes with it. I have always been a competitive athlete so being able to push myself not only against myself but others really is an adrenaline rush like no other.
WHY DID YOU DECIDE TO BECOME A COACH?
I knew very early on that this was the career path for me. I am truly passionate about helping others and fitness has always been one of my strong points. Being a coach at B-FIT gives me the opportunity to help others live healthier and overall happier lives.
FAVORITE CROSSFIT MOVEMENT?
Hands down my favorite CrossFit movement is the back squat. There's not a better feeling than pushing through that mental barrier and crushing a heavy set of squats.