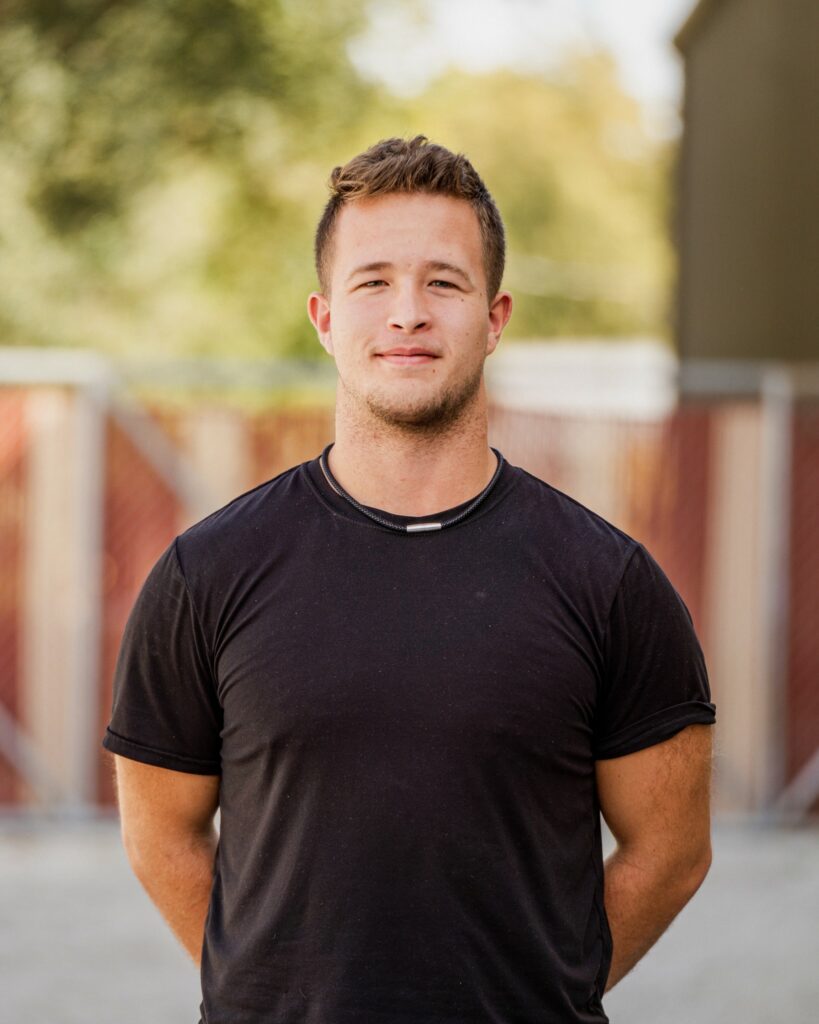 WHAT DID YOU DO BEFORE CROSSFIT?

Before I started CrossFit most of my time was spent playing other sports. I grew up around wrestling but didn't really get into it until my freshman year of high school. Most of my time was spent on the diamond playing baseball. I would lift at school some but I didn't really do much due to the fact I didn't know what I was doing.

WHEN & HOW WERE YOU INTRODUCED TO CROSSFIT?

It was the summer of 2017 before I was introduced to CrossFit through my older brothers, I came for a couple months but had to stop due to school starting and me not being able to drive.

WHY DID YOU STICK WITH CROSSFIT?

I stuck with CrossFit because it is such a fun environment to be around, everybody is so nice and supportive of everyone's goals. It also makes you feel accomplished after you get your workout in, so if you do nothing the rest of the day at least you know you got better in the hour that you were here.

WHY DID YOU DECIDE TO BECOME A COACH?

I love to help people accomplish their goals, watching there faces light up when they hit a new pr on a lift or when they learn a new movement. There is no better feeling in the world.

FAVORITE CROSSFIT MOVEMENT?

I love to snatch, when you hit the perfect snatch and feel the weight floating in the air it feels amazing.

ANYTHING ELSE YOU WANT TO SAY?

If you are questioning whether or not you should come in, then you definitely should it will be the best experience of your life.