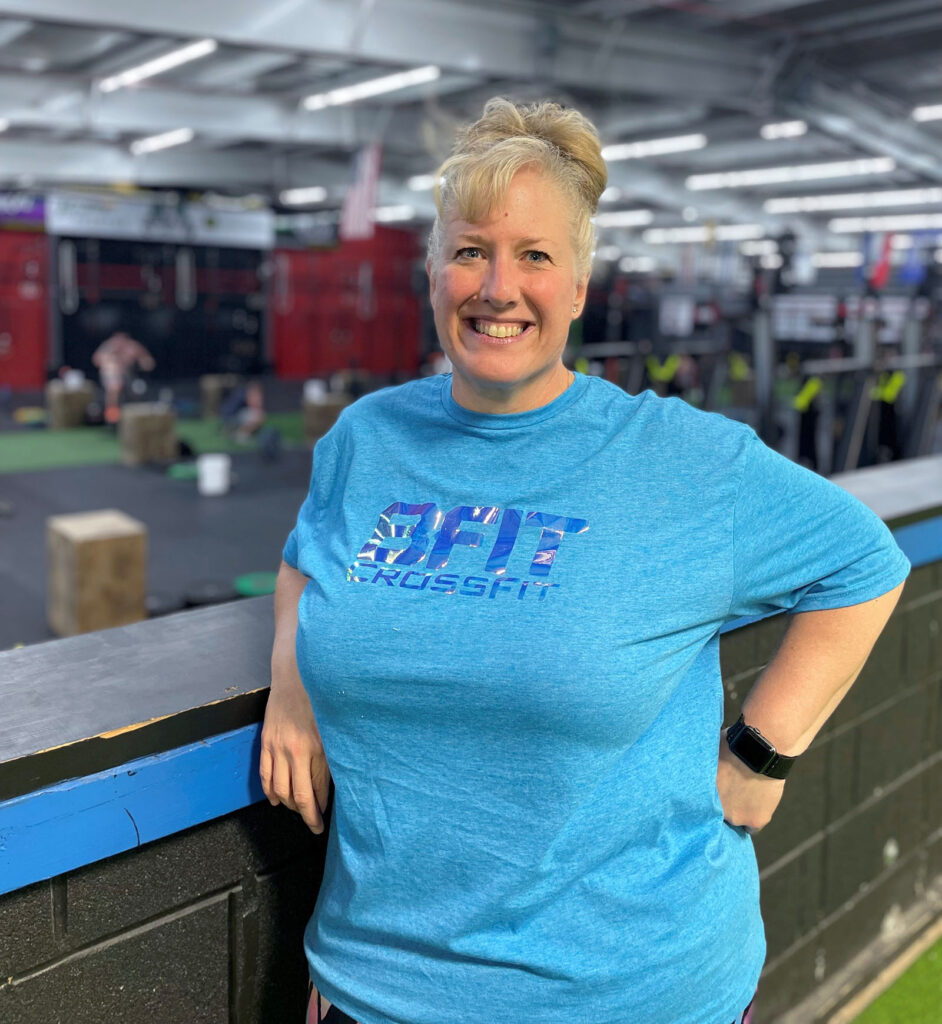 WHAT DID YOU DO BEFORE CROSSFIT?
Very little to be honest. About 10 years ago, I decided that taking care of me and my health needed to be more of a priority. I started walking 3ish miles a day and I rocked it out at Zumba!
WHEN & HOW WERE YOU INTRODUCED TO CROSSFIT?
A year into my health journey, a sweet friend of mine mentioned BFIT. She had just started going and thought I might like it. She was so very right!
WHY DID YOU STICK WITH CROSSFIT?
Two things really hooked me – the challenge of CrossFit and the people. I appreciate how each workout is something different and challenges me to push myself. The people here are so supportive and motivating and always cheering each other on. The positivity of this place has been such a blessing in my life. Is it always positive? Well no – there are burpees and lunges in workouts 🤣 but even then, there is such a comradery in the misery! We're a team that keeps each other going! I was also blessed to find an accountability group that kept me motivated to come for the first couple of years. We went form asking each other "Are you working out tonight?" to "When are you working out?". Those ladies have evolved into being some of my best friends.  We still love to work out together as often as possible as well as try new adventures outside the gym.
WHY DID YOU DECIDE TO BECOME A COACH?
I love helping and encouraging people and I love BFIT so it just seemed like the perfect fit for me!
FAVORITE CROSSFIT MOVEMENT?
I love a good heavy deadlift! Bench press is also a fave.