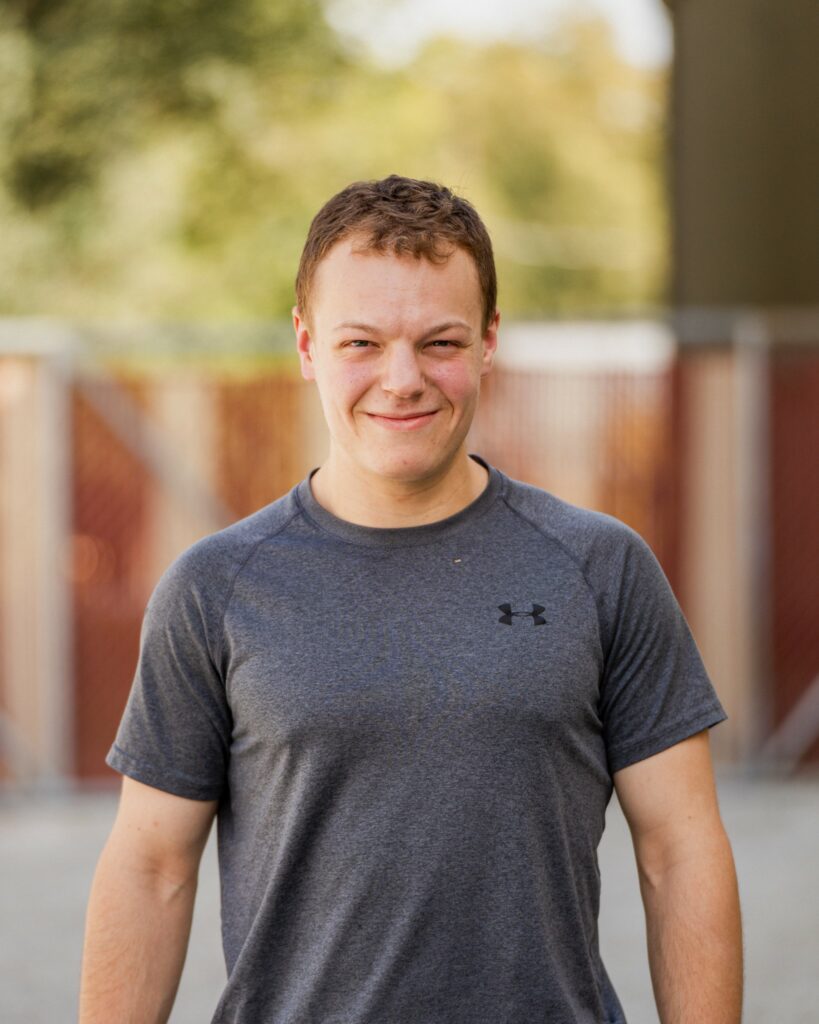 WHAT DID YOU DO BEFORE CROSSFIT?
I started CrossFit when I was 13. Prior to that time I had played little league soccer and participated in Taekwondo for a few years each.  
WHEN & HOW WERE YOU INTRODUCED TO CROSSFIT?
My dad started coming to BFIT and convinced my mom and I to join him about a year after he had started. I have been coming ever since.
WHY DID YOU STICK WITH CROSSFIT?
I really enjoy the CrossFit formula. It hooked me from the beginning. The community is pretty amazing as well.
WHY DID YOU DECIDE TO BECOME A COACH?
My dad thought I needed a part-time job and he suggested I look into working at BFIT since CrossFit was
one thing I really enjoyed.  I talked to Brad and worked my way onto the team! One of the things I really enjoy about coaching is being able to interact with people who are interested in the same thing as me. 
FAVORITE CROSSFIT MOVEMENT?
All of them because they all serve a purpose.