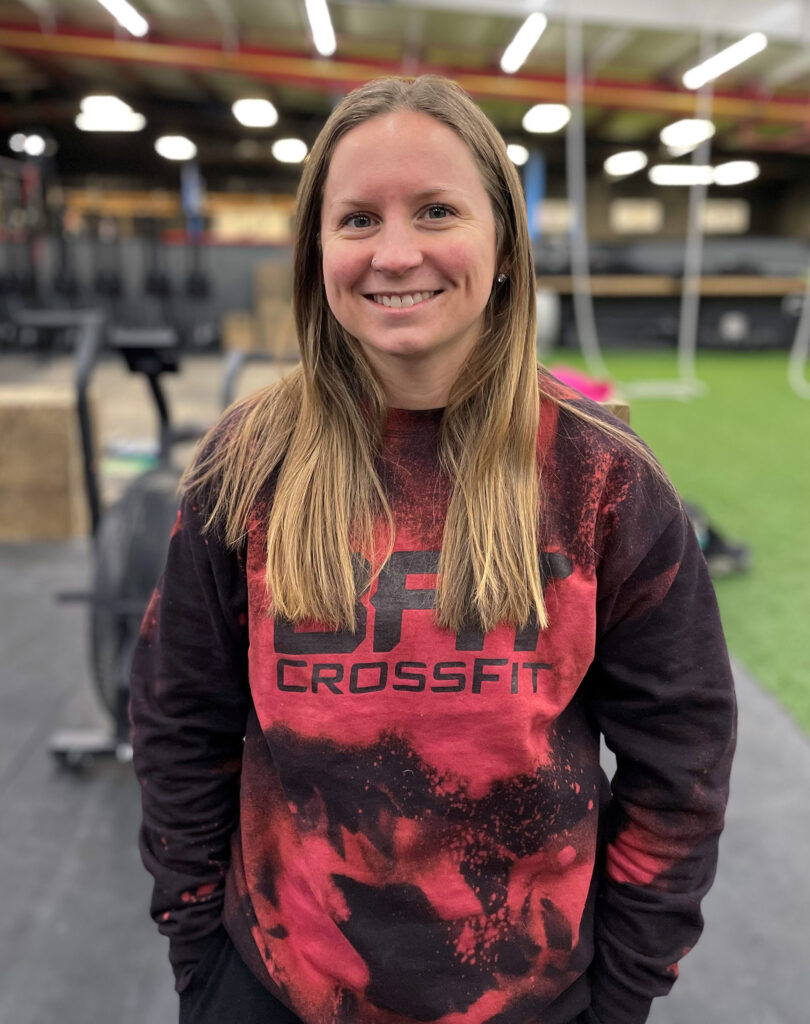 WHAT DID YOU DO BEFORE CROSSFIT?
Before I started CrossFit I wasn't really working out. I was an athlete in high school. I went to a small school so I could play all the sports I wanted to. And I did. I played volleyball, softball, basketball, and ran track.  When I was in college, I sometimes played rec sports and I went to the gym sporadically.
WHEN & HOW WERE YOU INTRODUCED TO CROSSFIT?
I went to a silent auction for Hillcrest Transitional Housing, now Pivotal Point Transitional Housing. I noticed there was a free month of CrossFit at BFIT up for bid. I got the free month and I have been at the gym ever since.
WHY DID YOU STICK WITH CROSSFIT?
I stuck with CrossFit once I started because of the friendships I had made at the gym. Once I started going to classes regularly, I was able to meet people and ended up competing with my friend and I have been at BFIT ever since.
WHY DID YOU DECIDE TO BECOME A COACH?
The opportunity arose to coach speed and agility, it seemed like a no brainer to say "yes" to this opportunity since I love the BFIT community so much!
FAVORITE CROSSFIT MOVEMENT?
I love every movement… ha, just kidding. I really like most barbell movements; cleans, snathes, squats, and thrusters. I like to see handstand pushups in workouts as well.