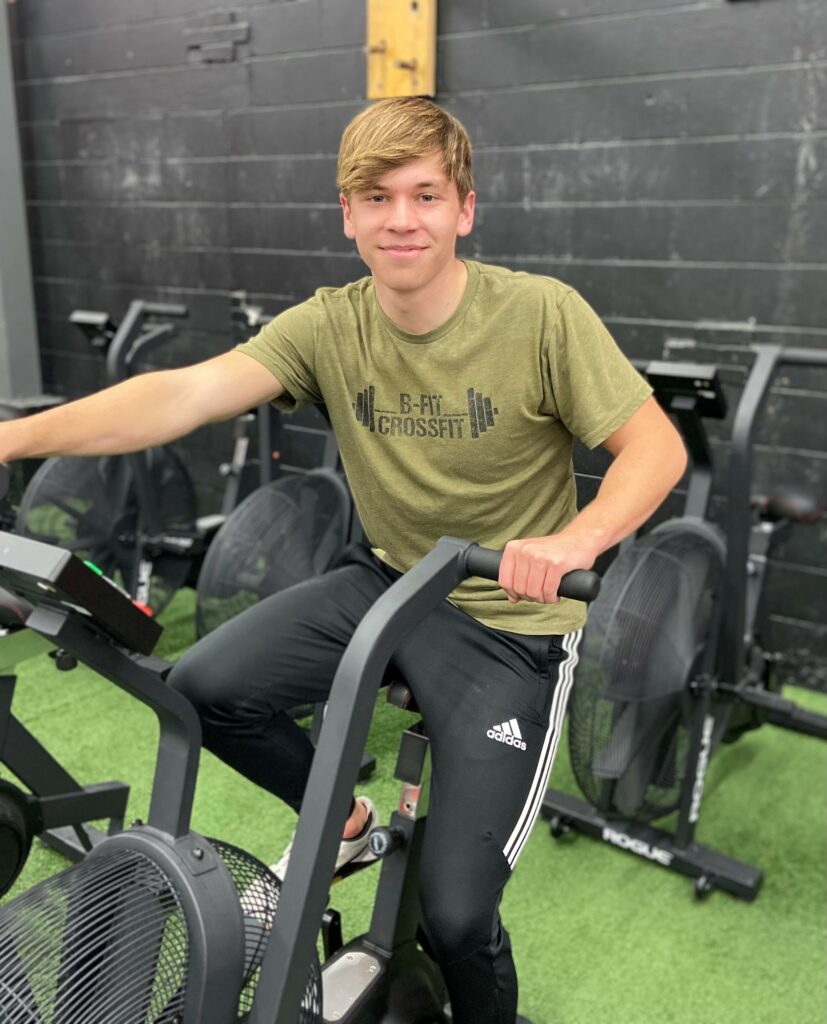 WHAT DID YOU DO BEFORE CROSSFIT?
Before CrossFit I was really big into ice hockey. I started off playing in St. Joe for the Griffons and eventually went to Kansas City to play for the Kansas City Fighting Saints and MOKAN River Kings.
WHEN & HOW WERE YOU INTRODUCED TO CROSSFIT?
I was introduced to CrossFit through hockey. Way back in 2012 I started private synthetic ice lessons with Taylor Kennedy up where Jordan's speed and agility athletes workout now, even before the batting cages. Then I started taking speed and agility at BFIT and then found myself taking private lessons from Brad on strength and lifting. Next thing I knew I was doing CrossFit classes three days a week.
WHY DID YOU STICK WITH CROSSFIT?
I stuck with CrossFit because of the challenge it offered me. I enjoyed all the new movements such as handstand pushups, trying to learn how to do a butterfly pull ups and anything Olympic weightlifting. Another reason I stuck with CrossFit was because of the community and the friends I have made at the gym in all my years at BFIT.
WHY DID YOU DECIDE TO BECOME A COACH?
Becoming a Coach was something that had always interested me in any sport. I knew for a while that I enjoyed teaching younger kids how to play hockey through volunteering at hockey development classes. I got the same feeling with CrossFit. Wanting to coach had always been in the back of my mind, and when Brad gave me the opportunity, I was all in!
FAVORITE CROSSFIT MOVEMENT?
My favorite CrossFit movements are ring muscle ups and squat snatch.